These are the Rules and Tips for Hide and Shriek.
Rules
Every Halloween 2 students, one from Innsmouth Academy and one from Little Springs High, compete.

At midnight they turn themselves invisible.

Every match lasts 10 minutes. There are two ways to win a match:
By scaring your opponent 3 times in a row. This will cause an instant victory regardless of how many points each player had.

There are many runes hidden around the school. Runes are used to cast spells. Fuse runes for unique effects!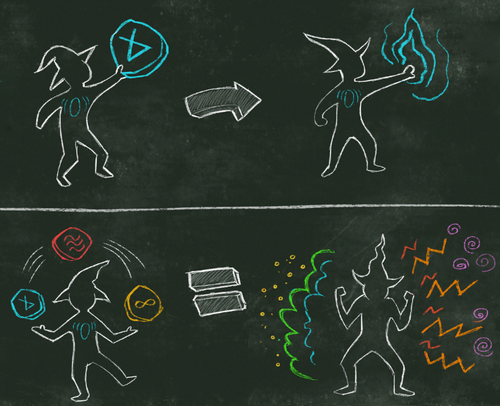 Tips